Where Is Sanctuary?
Map to Sanctuary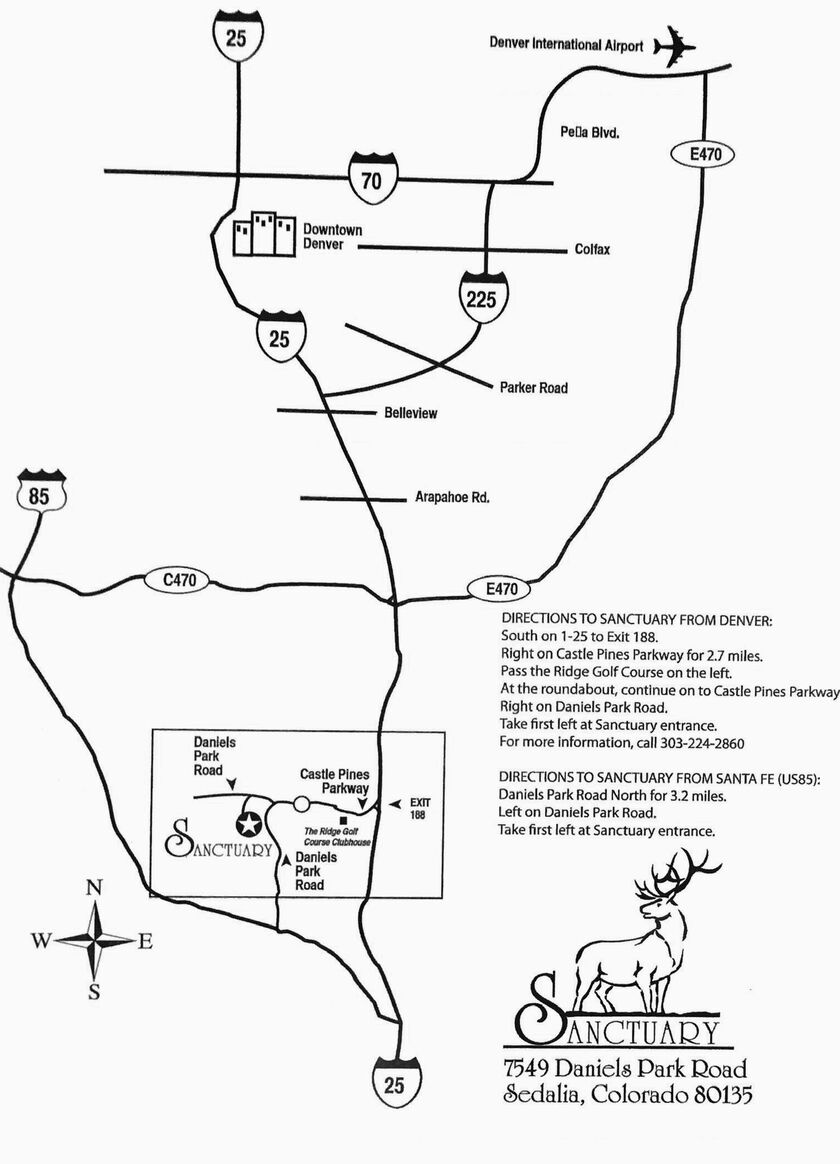 What Do I Bring to CO?
Colorful Colorado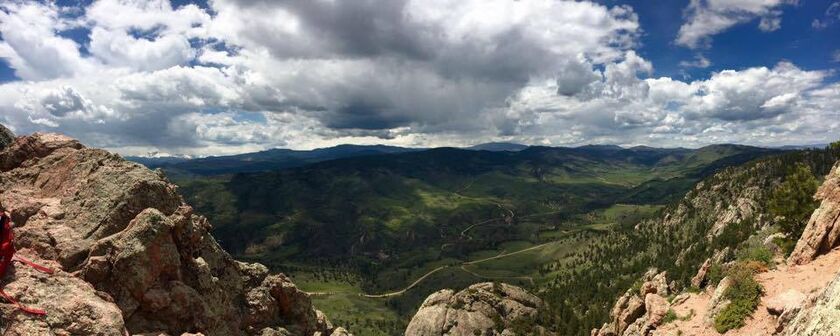 We are lucky to live in such a beautiful place! The mountains provide gorgeous scenery, but also mean higher elevation than many parts of the country. Our wedding will be at 5,480 feet, over a mile high! If your body is not used to this kind of elevation, elevation sickness may occur.

For those of you who are travelling from out of town, there are a few things we'd like to share to prevent altitude sickness. We want you to have the best possible time here, and the following will ensure that you do!
Altitude Sickness
In areas with above-average elevation, many visitors experience this illness when they are not properly prepared for the change their bodies experience. Symptoms include nausea, dizziness, and headache. If you begin to feel this way, please rest, hydrate with water or Gatorade and take it easy!
​Water

The key to preventing altitude sickness is staying hydrated! We recommend bringing a reusable water bottle and carrying it with you everywhere you go!
Sunscreen
As Denver and the surrounding metro area are a mile high or more in elevation, we will be closer to the sun than many guests are used to. This means you will likely be more prone to burn. Plan to bring SPF 15 or more to keep your skin protected.
Lip Balm
Colorado can be very dry, especially in the heat of the summer. Lip balm is a must to keep your lips soft and chap-free!
A Jacket
Colorado weather is truly unpredictable! While June tends to be fairly mild, there is always a chance of precipitation or a cold snap. Please bring a jacket in case of chilly nights! Light layers are also a good idea!
WTF is Black Tie Optional?
Black Tie Optional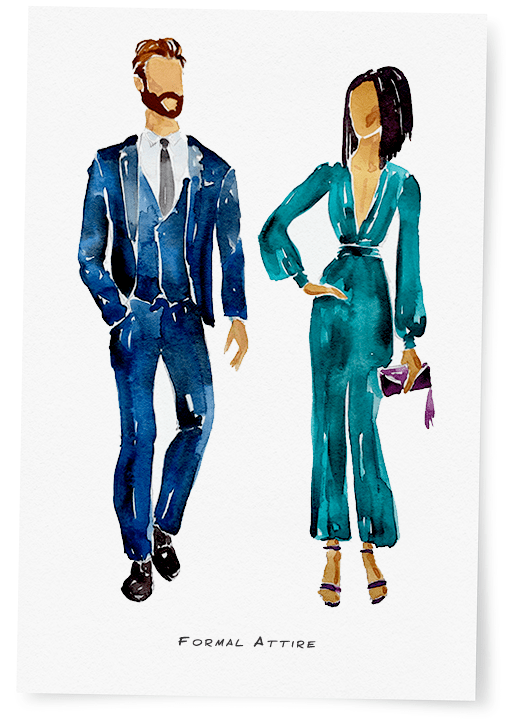 Not sure what we mean? In short, we'd like you to dress up a little! A little more formal than cocktail attire, but it's also not prom. We want you to look good and feel good!
Please keep in mind that while the ceremony and outdoor cocktail hour will be covered, you will be outside and somewhat exposed to the elements. Dinner will be held indoors, followed by dancing in the outdoor pavilion.

Please contact Kelsey with any questions!